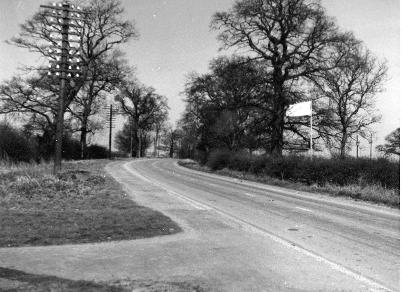 'Collingtree Turn'. The road into the village in the 1950's was a quiet lane off the narrow A508 leading to Wootton and Northampton.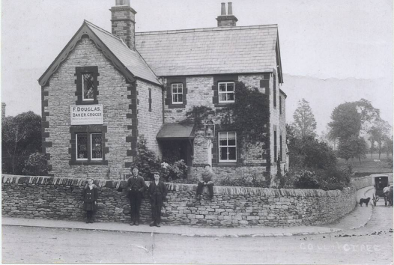 Collingtree Shop at the village cross roads in the early 1900's. It later became the village Post Office and only closed in 1988.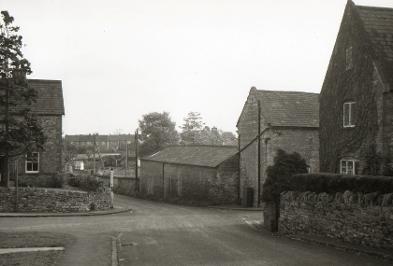 The south side of the High Steet was still defined by farm buildings in 1965.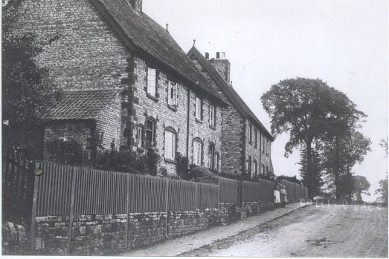 The row of stone cottages along Watering Lane in the early 1900's.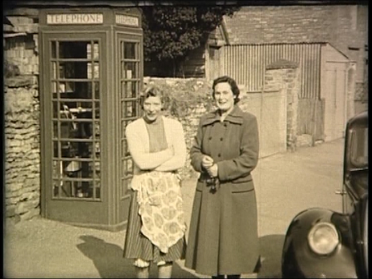 The High Street Telephone Box in regular use in the 1950's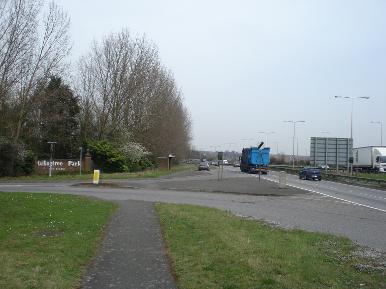 Although Watering Lane itself has changed little - in 2014 it requires drivers to filter into a 70 mph traffic flow on the A45 major trunk road.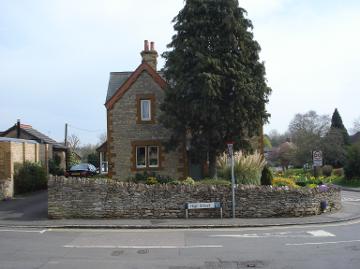 Although no longer a shop and Post Office, the old property still presides over the cross roads in 2014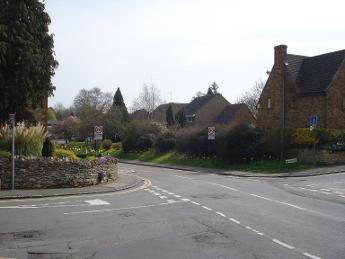 Residential properties now line the corner of Watering Lane and the High Street in 2014
Although there have been various alterations, the appearance of the cottages is still broadly similar in 2014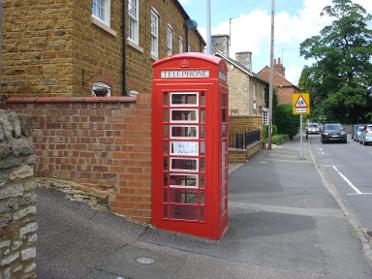 The iconic K6 Box has been retained as a valued feature of the Village Conservation Area and has been recently repainted by The Friends of St Columba's. Currently it is used as an exchange library.