Although a very small village settlement with a largely agricultural history, Collingtree can boast a colourful array of characters, benefactors and personalities - all who have played a part in the building of a village identity. The following is just a selection of some of those who although now departed - have left much behind.
Links with Hereward the Wake
The Domesday Book records that after the Norman Invasion of 1066, Collingtree (Colentrev) consisted of 7 households, had a taxable value of 1.8 geld units and was in the possession of an Anglo Saxon of Danish descent called Toki. There is evidence that Toki was the grandfather of Hereward the Wake who fought a rearguard rebellion against the Normans from his stronghold in the Fen country around Ely. After the Norman takeover the land around Collingtree passed to one of Williams the Conquerors henchmen, Geoffrey Alselin.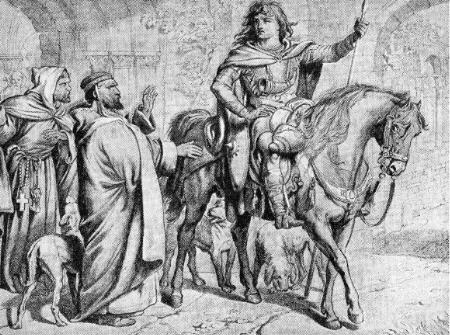 Horatio Woodhouse - The great survivor
A brass plaque on the Chancel wall of the church commemorates the man who was Rector of Collingtree for an incredible and turbulent 37 years. Somehow he survived the religious upheaval of the Civil War period and kept his job under Charles 1st, Oliver Cromwell and then Charles 2nd. He was born in Holland to where many persecuted Puritans fled. His FRather, Captain Henry Woodhouse was one of the original settlers in New England and went on to become Governor of Bermuda. Horatio inherited land in Bermuda but never saw it and died in Collingtree in 1679 at the age of 76.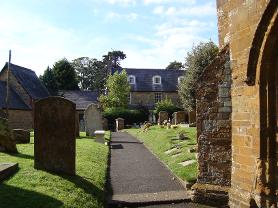 William Wood - Unitarian Botanist
Born in Collingtree in 1745, William was an English Unitarian Minister and a leader in the fight against the discrimination of Non - conformists. The Test Acts were penal laws that prevented those other than from the established church, from obtaining public office. William's father, Benjamin, was greatly influenced by the great Northampton Theologian and hymn writer Phillip Doddridge and William grew up within the struggle for religious equality. He joined the great Joseph Priestley at the famous dissenting Mill Hill Chapel in Leeds and eventually took over from him as Minister. Priestley was a famed natural scientist and was credited with the discovery of oxygen. William Wood was also a respected botanist and contributed to many encyclopaedias. He died in 1808.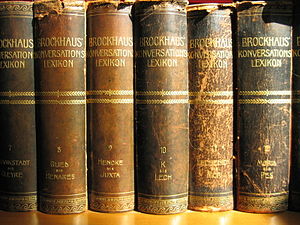 James Hervey
James Hervey was a leading religious thinker who fell out with both Charles and John Wesley. Just inside the doorway of St Columba's Church, is a list of Rectors of the Parish going back to 1241. In 1752 the Rector was James Hervey and his father, William, had been Rector before him. In those days Collingtree formed part of a living along with the Parish of Weston Favell. James had been born at Hardingstone in 1714 and after studying law at Oxford University, he joined the Oxford Methodists and came under the influence of Charles and John Wesley. He later became a leading influence in religious thinking himself and eventually fell out with the Wesley's over theological differences.

John Newton - Reformed Slave Ship Captain and Preacher
The man who wrote 'Amazing Grace' one of the most sung and recorded hymns in the world, often preached in Collingtree. He was a rough, tough Captain of a Slave Ship who found his faith after surviving a terrible storm in 1748. He was strapped to the wheel trying to steer a course through the stormy seas when all the prayers, hymns and Bible verses from his youth came flooding back to him. Years later as a Curate in Olney, he began to write his hymns and traveled to villages like Collingtree to preach. He became a supporter of William Wilberforce in his fight to abolish the Slave Trade. He followed the words of his own hymn 'Amazing Grace' - 'I once was lost but now am found - was blind but now I see'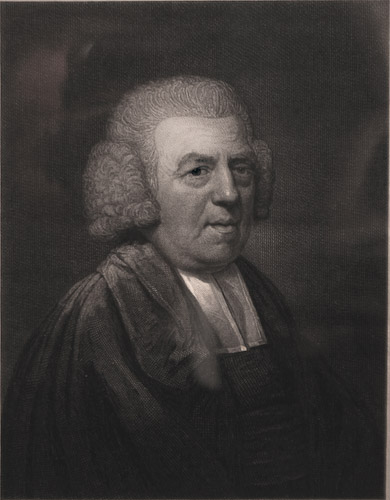 Reverend George Benjamin Hill - A tragic family story
During the 1800's, the Reverend George Benjamin Hill, was Rector in Collingtree for 22 years and then was succeeded by his son, also called George Benjamin, who was Rector for 35 years - thus serving 57 years between them. Infant mortality was very high at the time and the younger George Benjamin had a tragic fatherhood, he had 14 children and they all died before him.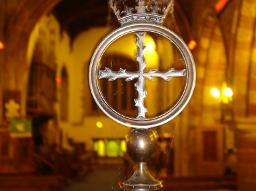 Pickering Phipps - Brewery Boss and Village Benefactor
One of the biggest events in the history of Collingtree, was the arrival in 1850 of Pickering Phipps who built his country mansion, the 'Grange' on what is now Lodge Avenue and Spinney Drive. He had started as a Drapers assistant in Northampton and went on to run the biggest brewery in the Midlands. He was twice elected as MP, was a Town Councillor and Mayor, a County Councillor and trustee of scores of charities. He spent much of his wealth on Collingtree Church and was its Patron with the right to appoint the Rector and was himself a Church Warden. When he died in 1890, it took a sergeant and ten constables to keep the roads in Collingtree clear for the funeral procession.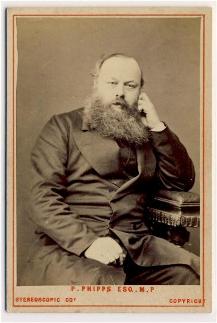 John Joseph Cockerill - From Collingtree to Nebraska
In 1872 John Joseph emigrated to Nebraska in the United States together with his three brothers. They worked on the railroads and in farming. A Great, Grandson , now living in Washington State, made the connection after visiting this website and subsequently established that he has cousins still living in Collingtree High Street.
There are at least three separate local families with the name Cockerill which is well recorded in ancient landholdings and church records. A Daniel Cockerill was an Overseer of Highways in 1736 and Cockerill's were Church Wardens and members of the church choir in the 1880's. A Mr A Cockerill once ran the village's other pub the 'Oak' on High Street South before it closed down.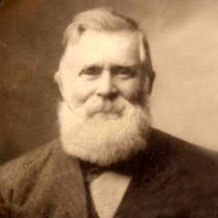 John George Sears - Pioneer of Shoe Retailing
J G Sears became owner of the 'Grange' when it was sold by the Phipps family. Born in 1870 he left Elementary School and started as a 'clicker' in the shoe making industry, cutting out the leather uppers.He then started a Boot and Shoe sales operation with his brother and by 1912 they had 80 branches. They then went public as the Trueform Boot Company and when the First World War broke out, became boot contractors for the Government. He was a pioneer of modern mass retailing but was only 46 when he died. The company became Sears plc but was eventually taken over in a hostile bid by Charles Clore and became the British Shoe Corporation. The Prince of Wales visited the Sears factory in Northampton in the 1930's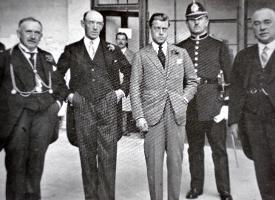 Caroline Sears - A curious link with Dunkirk
The widow of J G Sears continued to run 'The Grange' until the 1950's. Caroline Sears had wide interests and at one time owned one of the 'Little Ships' that took part in the Dunkirk evacuation at the beginning of WW2. The ship was called the 'Moeina' and long after it was sold by Mrs Sears, it had a colourful career being at one time involved in drug trafficking off the coast of Turkey.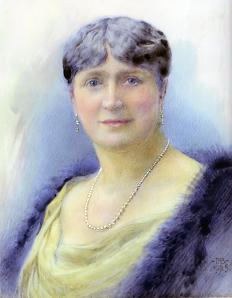 John Sears
John L Sears was the son of J G and Caroline Sears and continued the family interest in village affairs. He donated the land off Watering Lane to become the Playing Field. He also had a stone property that had stood by the church, moved stone by stone to a new location on Ash Lane. His passion was breeding Belgian Pigeons and he became internationally known as both a breeder and judge.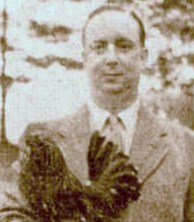 Jim Patrick
Originally from Paulersbury, Jim lived most of his life in Collingtree and watched it grow from a tiny hamlet in rural Northamptonshire, into a semi-suburb of Northampton when the newly opened M1 Motorway became the town boundary
. In the 1970's he took a leading role with the Parish Council in protecting as much as possible of the village from the Town Expansion and helped to establish the Conservation area. He was a School Governor, a long standing bell ringer and also was on the committee that turned the land on Watering Lane, donated by John Sears, into the Playing Field and Recreation area. Throughout all the changes Jim recorded everyday life through his photography and played a major part with the Women's Institute in producing the prize winning Village Scrapbooks - now held at the County Records Office. One of Jim's particular interests was wildlife and nature and for many years he was the Tree Warden and recorded all the important and protected trees within the village and what is now Collingtree Park